Munditenens-Txec Patritz da Biondeu
Jump to navigation
Jump to search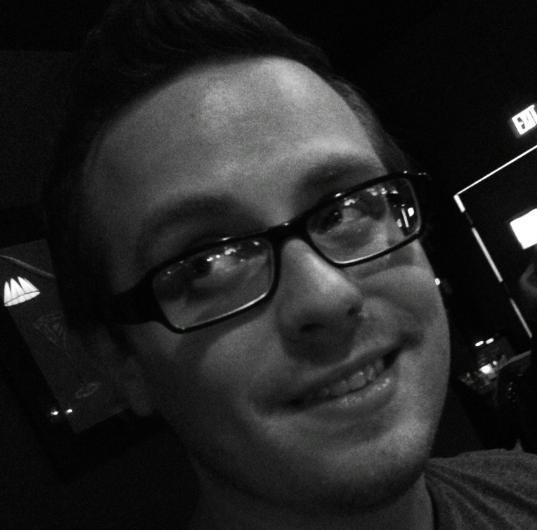 "M.T." Munditenens-Txec Patritz da Biondeu (Donald-James Patrick Dwyer, b. 31 January 1986) is a former citizen of Talossa. He immigrated to the Kingdom on September 4 2012/XXXIII and renounced his citizenship on the 16th July 2013/XXXIV. da Biondeu was the Deputy Secretary of State, the Burgermeister of Inland Revenue, and the Minister of Home Affairs before he renounced citizenship. He returned to the Kingdom on August 13 2014/XXXV. He is currently the Scribe of Abbavilla, Grand General Secretary of Maritiimi-Maxhestic and Minister of Foreign Affairs.
He is a citizen of the Maritiimi-Maxhestic province.
Personal Life
M.T. was born in the city of Racine, WI (located 30 miles south of the Kingdom proper) to Patrick James Dwyer and Vickie Lynn Scheifel who were both also born and raise in Racine. M.T. has two half-sisters and a half-brother. He married fellow Talossan citizen Raymundo Garcia on November 25, 2015 in the Greater Talossan Area.
He graduated from high school at Washington Park in 2004 after a difficult senior year due to mononucleosis. He has been actively pursuing his Bachelor of Science in Business Management through the online college known as Penn Foster. His anticipated graduation is scheduled for 2014.
M.T. has lived across the United States of America included Raleigh (NC), Chicago (IL), Milwaukee (WI), La Crosse (WI), and various small towns in Kansas and Texas. In summer of XXXIII he recently resettled back in Racine (WI) while searching for a career in Chicago (IL).
M.T. is also an ordained minister in Wicca and is certified in herbal medicine. He has also ran for City Council for the City of Racine, founded an animal right's advocacy group, and enjoys volunteering.
Coat of Arms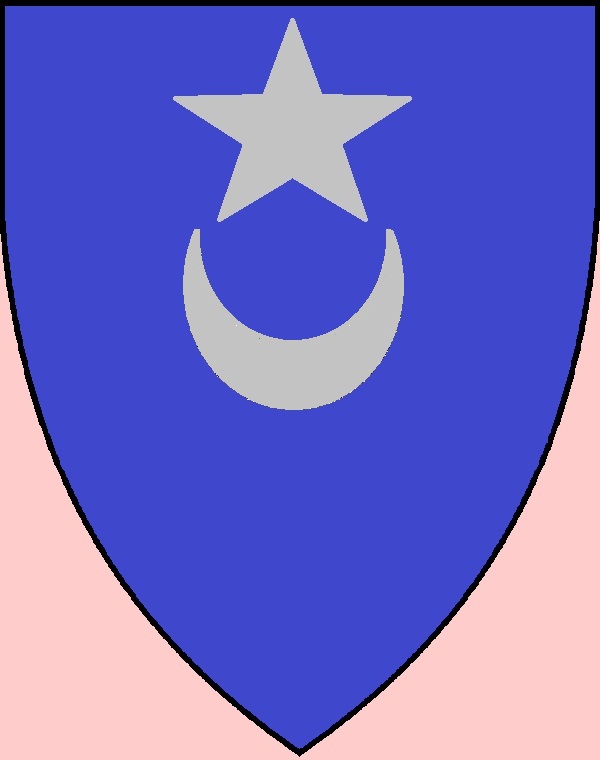 "Azure, in pale nearly conjoined a mullet and a crescent argent." ("Noi otorgent els Armeux Azür, in la vierdiun presca quapteschti üna roteglha es ün cretxind erxhents"). These arms were granted by King John on 25 November 2012/XXXIII.
New Citizens' Committee
M.T. has been working with the NCC since he was granted his citizenship. He has helped the following individuals through their immigration process: Vernon Rumreich III (12/28/12), Thomas Rushing (12/25/12), and Caitlyn Lawson (12/25/12).
Maritiimi-Maxhestic
Royal Treasury
Home Affairs
Fellowship of Light
Provincial Involvement
Munditenens-Txec was appointed by the 7th Assembly of Maritiimi-Maxhestic to represent them on the Talossan Award Commitee
Renunciation of Citizenship
On the 16th July 2013/XXXIV Munditenens-Txec renounced his citizenship.
Offices
Preceded by
Post Created
Deputy of Culture
10 January 2013/XXXIV - Present
Succeeded by
Incumbent