Talossan National Congress
Jump to navigation
Jump to search
Talossan National Congress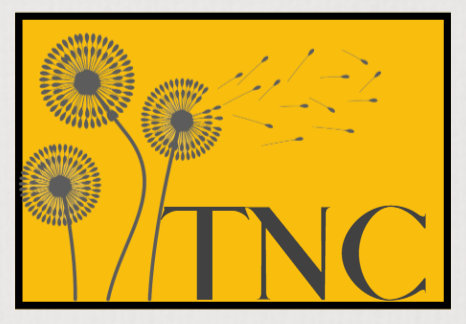 Leader:
Breneir Tzaracomprada
Founded: 1 December 2015
Beliefs: Peculiar Idealist, Centrism, Royalist Reform.

The TNC (Talossan National Congress) is a Talossan political party. It was founded on 1 December 2015 and is currently led by Breneir Tzaracomprada. The TNC became Talossa's largest party in the Cosa after the April 2022 General Election with nearly 40% of the national vote. Despite attempts to create a broad multi-party coalition to address immigration and inactivity, the TNC is currently in opposition.
The party's 50-word statement as presented to the Secretary of State: We face crises of immigration and inactivity requiring all-party action. Our action plan is: Calling every party to engage in a broad, all-party Government of National Action, working with King John to implement monarchical reform and using Wittenberg or other public fora for government business and much more.
Election Results
Members
Party Policies
Efficiency
A Government Fit For Purpose: The Culture and STUFF ministries should be combined. Historically, the Culture Minister has done relatively little, and sometimes not even that. Reassigning these tasks to a fully active ministry will not overburden them and will help make sure they actually get done.
For Serious: Just as with the Culture ministry, the Foreign ministry should be folded into the Defence portfolio.
Citizen Service Corps: As a part of the next Census, the Chancery will be directed to create a citizen skills inventory which will be used as a part of the Service Corps Initiative which will compile a voluntary knowledge base of those possessing useful professional skills in potential government service for use by incoming administrations in search of technocratic talent. This needn't be a complex or invasive apparatus, but rather just a spreadsheet of skills which citizens possess. Too often, the government has flailed about and shouted into the void when seeking help.
Transparency
Mandatory Performance Guidelines (performance on predetermined projects and timelines will be the primary criteria, not political concerns) and the Office of the Prime Minister will conduct performance monitoring with government appointees no less than monthly. Vague promises and zero deadlines aren't helpful to anyone. The people should know what their government is doing.
We will direct the Ministry of Finance to create an online 'Talossa's Checkbook' site where citizens can see where our Treasury is budgeting funds and where actual spending is occurring. This information is available, but it should be obvious and accessible.
Open Government. The government and informed bystanders have access to reliable and helpful data about the country, including level of activity on Wittenberg, immigration statistics, and the like. But this data should be easily available to everyone in one central place, so all of the people can understand how the country is doing. The government shouldn't try to keep it obscure.
Updated Website: The Government has removed most information about the country from the national website, since it was too much work to update it. Since the national website is Talossa's first contact with most of the rest of the world, this is a very poor decision. When people click on our website, they should find out about our country. Condense, generalize, and focus -- but don't just surrender to the problem and hide it all.
Energy
The TNC is engaged in intra-party discussions on reform of the institution of the Monarchy. Potential areas of reform include the re-establishment of a succession procedure, length of the term of office, and the structure of current monarchical powers, but this discussion and policy drive will not come at the expense of the effective day-to-day administration of the Kingdom's government. However, reform simply for the pleasure of tinkering is an exercise in vanity not public service. The Ziu must focus on the real needs of the country, not satisfying the crusades of a few.
We will direct the Ministry of Finance to build on the Patriot Points program and incentivize it.
Revitalize the Bureau for Humanitarian Assistance and International Development
Focus on getting the Zuavs active as a primary goal, rather than something occurring only rarely and after months of badgering.
Language Use: The government should use nudges where it can to encourage people to build some small familiarity with our national treasure, el glheþ Talossan. Talossan-language titles, labels, and phrases should be used where it is convenient and when it doesn't hinder accessibility.