Çelís del Þeracour
Jump to navigation
Jump to search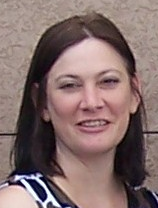 Çelís Adneta del Þeracour (Celise Annette Swanson, née Hand, b. 12 August 1965) is a citizen of Talossa and of Atatürk Province.
Del Þeracour became a Talossan citizen on 29 March 2008 and is known as the mother of the Talossan Martial Arts.
She resides in Norfolk, Nebraska, USA with her non-Talossan husband and their Talossan Dandelion daughter, Oira. She is the sister of Baron Hooligan, Aladna la Mha-Coca, and Aspra Laira (as well as of three non-Talossan sisters).