Coronation Park
Jump to navigation
Jump to search
Coronation Park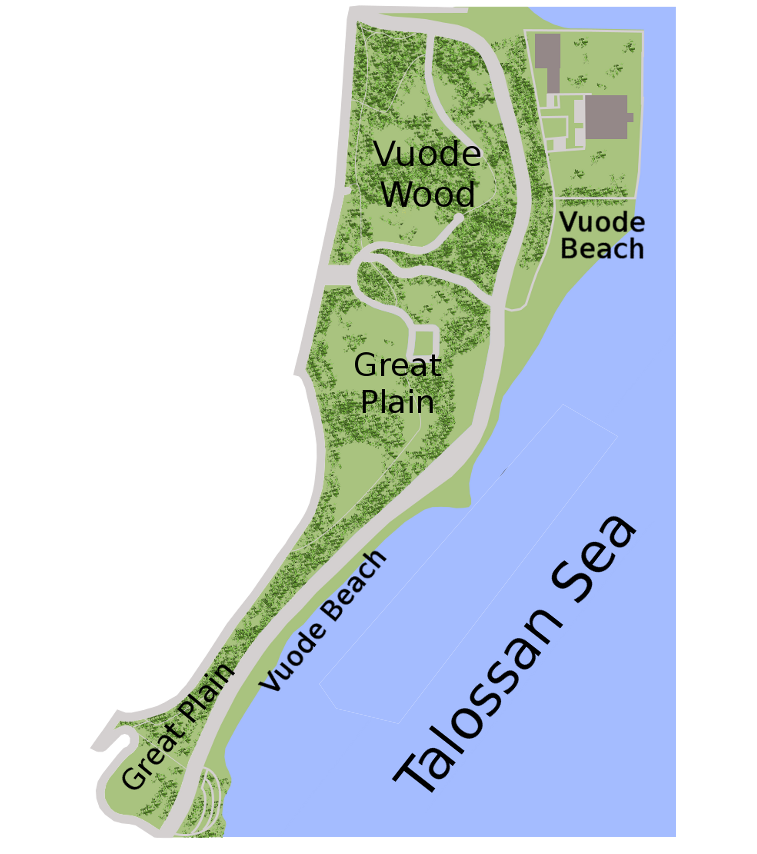 Type: Urban Parkland
Location: Vuode Province (Dun Cestour Canton)
Coronation Park (previously Lake Park) is an urban park covering 138.1-acres (559,000 m2). The park is located in the canton of Dun Cestour, in Vuode Province.
Notable landmarks within Coronation Park are the North Point Lighthouse, the Lake Park Bistro and an 18-hole golf course. There is also a bowling green in the park, situated adjacent to North Lake Park Road, and was the location of the official coronation ceremony of King Florence I in 1987. This is where the park's name derives from.
Coronation Park is also home to the last remaining Indian Mound in the Kingdom of Talossa.
The park comprises four uninhabited Townships: Vuode Wood (West), Vuode Wood (East), Vuode Beach and Great Plain.