Pôl d'Aurìbuérg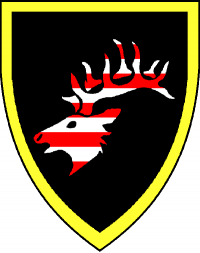 Pôl d'Aurìbuérg (b. 20 April 1978) is a former citizen of Talossa and served as Senator of Florencia province.
D'Aurìbuérg became Talossan on 5 September 2011, and is a recipient of the Prime Minister's Patriotic Award, being responsible for the Talossanity of his wife Audradâ. On 23 September 2012, Pôl became the first citizen to receive the Immigration Achievement Award.
On his own resignation as RUMP party leader, Count Hooligan named d'Aurìbuérg to succeed him on 12 December 2012. The newly-inaugurated Prime Minister Çesli da Chilseu then appointed d'Aurìbuérg to succeed her as Distain on 14 December 2012.
D'Aurìbuérg resides in Royalton, Minnesota with his wife and their two dandelions, Aliçetâ (b. 30 November 2011) and Kaylee (b.10 June 2014).
D'Aurìbuérg renounced his citizenship on the 9th March 2016.
Offices