Senate for the 50th Cosa
Jump to navigation
Jump to search
The Senate for the 50th Cosa consists of eight members. Six were returned from the previous Senate; Gödafrïeu Válcadác'h won the open race for the Fiovan seat, and after the elections, Florencia's Governor appointed Ma la Mha after the incumbent's resignations. Two of the four races were contested, but neither produced a particularly close result.
No further vacancies arose during the term, so only Florencia's special election was added to the normally scheduled races during the next General Elections.
Magniloqueu Épiqeu da Lhiun was elected unopposed for a first term as Mençei.
Elections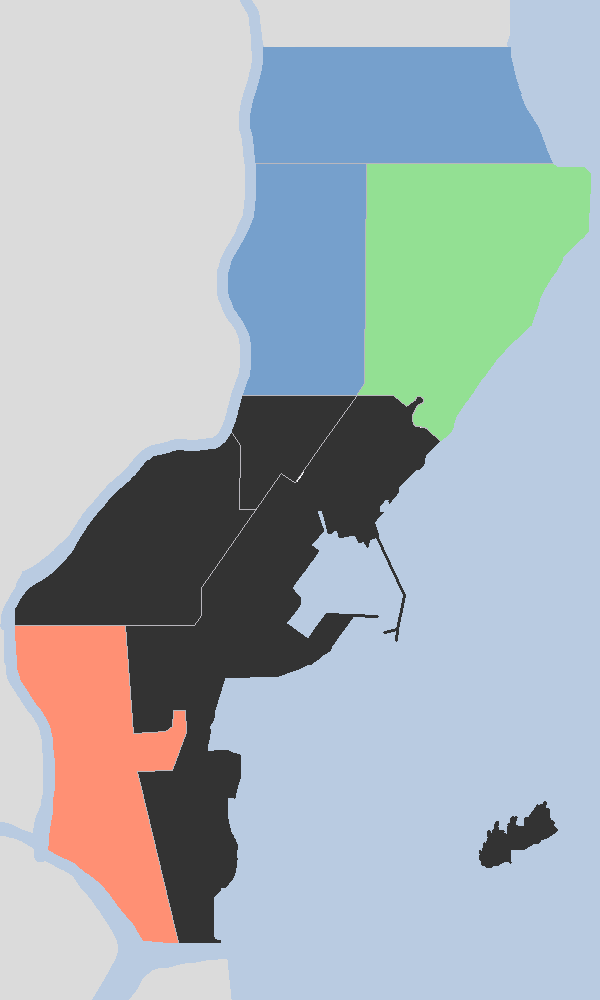 In addition to normally scheduled elections in Atatürk, Benito and Vuode, a special election was held in Fiovă to complete the remainder of Carlüs Xheráltescu's term. None of the seats changed hands except Fiovă's, which still remained under Free Democrat control.
Atatürk
In Atatürk, Sevastáin Pinátsch retained his seat and will therefore return to the Senate for a second term.
Benito
In Benito, Lüc da Schir defended his seat by defeating Free Democrat opponent Iason Taiwos. da Schir will therefore hold the seat for a second term.
Fiovă
In Fiovă, Gödafrïeu Válcadác'h won the special election for Carlüs Xheráltescu's old seat unopposed.
Vuode
In Vuode, Éovart Grischun defended his seat against Viteu Marcianüs. Trotxâ Betiñéir initially ran for his old seat as well, but pulled out of the race.
Florencia
Shortly after the end of the General Election, Senator Pôl d'Aurìbuérg renounced his citizenship; Ma la Mha was appointed to the empty seat. His term would have ended in the next General Election anyway, so the election held concurrently to the 51st Cosa General Election will not be a special election.
Membership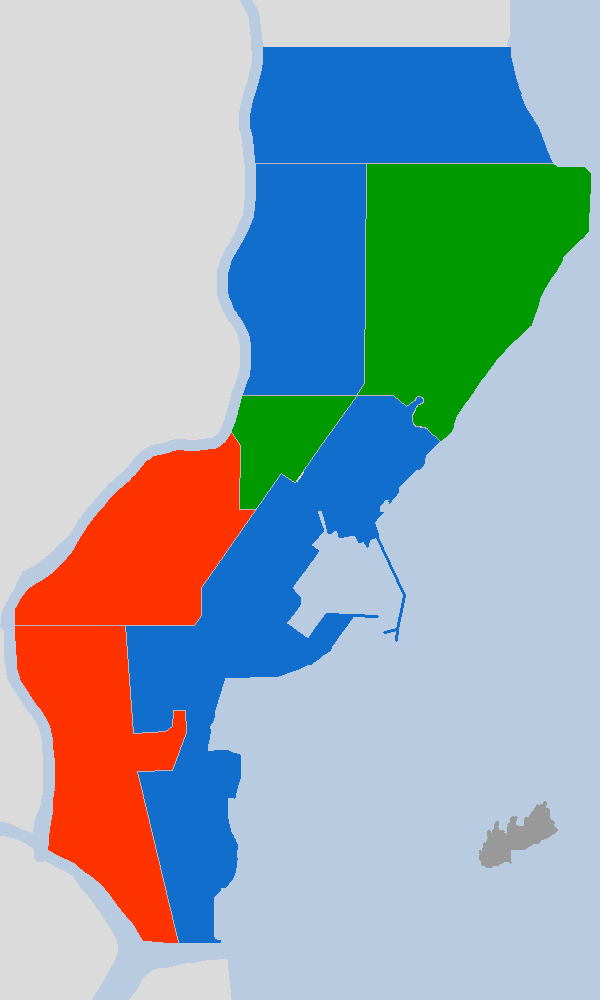 The members of the Senate for the 50th Cosa, listed in the order of the scheduled expiration of their terms, are: