TNP (Party)
Jump to navigation
Jump to search
Talossan Nationalist Party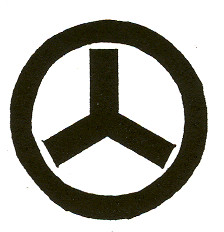 Leader:
Ián von Metáiriâ
Founded: 1985
Disbanded:22 July 1989
The Talossan Nationalist Party was a historical Talossan political party founded and led by Ián von Metáiriâ. It had strong associations with fascism and nationalism throughout its existence, and was connected with Metáiriâ's newspaper, the Talossan National News.
Historical logos
The TNP had many, many different logos and symbols over the course of its history. Many. Like, a crazy amount. Metáiriâ himself even cheerfully admitted that "many organizations consisted of little more than a name, a logo, and a few vacuous political slogans."[1]
Footnotes
↑ Metáiriâ, Ián von. Onward! Upward! Forward!. Milwaukee, 1996: TNN.