Bradley Holmes
Jump to navigation
Jump to search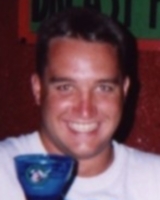 Bradley (Brad) Holmes is a long-serving Cunstaval and citizen from the province of Atatürk.
Biography
Holmes became a citizen of the Kingdom of Talossa on his 24th birthday. He currently serves the Crown as Cunstaval of the province of Maritiimi-Maxhestic. He was introduced to the Kingdom by His Majesty King John while he was SoS and grew up with the Royal Family and has been best friends with His Highness, Prince Patrick, since birth. He is a member of the Royal Talossan Bar.
As an unrestricted Naval Aviator in the U.S. Navy, Holmes also holds a commission in the Air Corp of the Royal Talossan Navy and is the Officer in Charge of the First Squadron of the Talossan Air Corp.
Offices
Royal Appointment
Preceded by
None! The first!
Clerk of Courts
3 June 2011 - 18 October 2014
Succeeded by
Marcel Eðo Pairescu Tafial
Cabinet
Ziu
Dates of Rank
| Rank | Pay Grade | Date of Rank |
| --- | --- | --- |
| Warrant Officer | W-1 | 16 July 2008 |
| Leftenanteu | O-2 | 11 December 2008 |
| Admiral | | 9 Jul 2013 |
Awards
| Award | Date of Award | Special Circumstances |
| --- | --- | --- |
| Achievement Medal | 9 May 2013 | None |