Aladna la Mha-Coca
Jump to navigation
Jump to search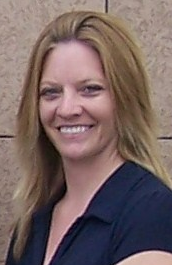 Aladna la Mha-Coca (Alanna Coleen Hand Coca, b. 26 July 1970) is a citizen of Talossa and of Vuode province.
Sister of Baron Hooligan, Çelís del Þeracour, and Aspra Laira, she became a Talossan citizen on 23 February 2009.
Personal Life
Coca is a novelist for Harlequin imprints, publishing under the name Alanna Coca and Olivia Brynn (the name under which her line of erotic romances are published). She has published thirteen novels to date (July 2012).
She resides in Laramie, Wyoming, USA with her husband and their family. She has one son, two natural daughters (one of whom, Amaval, is a Talossan dandelion), and a stepdaughter.
Offices
External Links