Aspra Laira
Jump to navigation
Jump to search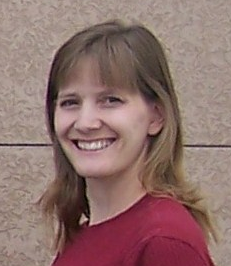 Aspra Röseta Laira (Mollie Roselle Steinke, née Hand, b. 29 July 1974) is a citizen of Talossa and of Florencia province. She is a member of the Committee for the Use of the Talossan Language and has served as Regent of the University of Talossa.
Laira is a recipient of the Prime Minister's Patriotic Award, being responsible for the citizenship of her husband, Róibeard Laira.
Personal Life
Laira is an instructor at the University of Wyoming, teaching the English language to foreign students. She resides in Laramie, Wyoming, USA with her husband and their three Talossan dandelions, Novala, Pol, and No'ac'ha. She is the sister of Baron Hooligan, Çelís del Þeracour, and Aladna la Mha-Coca (as well as of three non-Talossan sisters).
Offices